Development Of Life Skills
Development Of Life Skills
Caring Queensland's staff prioritise the fostering of existing skills and development of new skills to inspire, empower and enable our participants to enjoy the opportunities available to them. We acknowledge that a person's skillset is crucial to their sense of identity. Caring Queensland will work with participants to best utilize their skills in accomplishing meaningful goals and health outcomes. New skills can be introduced to enhance the quality of life experienced by our participants, opening opportunities in independence and contributing to family life at home.
Existing skills are promoted by motivated staff working with participants to design routines that allow their particular skillset to be used regularly. New skills are introduced to accommodate participants long term goals and wants/needs. Caring Queensland uses a social support model where the support worker facilitates participants to experiment and improve skills via participation in all aspects of life.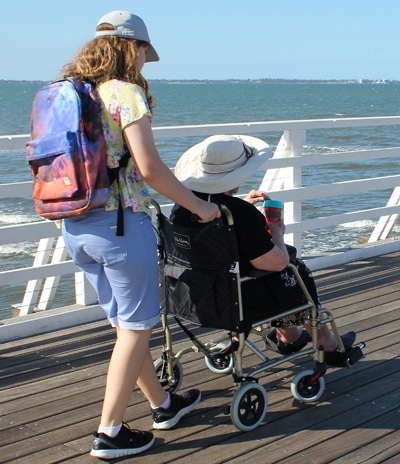 Caring Queensland utilizes a multidisciplinary team to document and track the achievement of participant goals as guided by the National Disability Insurance Agency. Dedicated management works with the participants, support workers and stakeholders to determine best practices in developing new skills and introduction of new skills.
Whether taking part in daily life in the home, personal ambitions or exploring meaningful hobbies, the practice and improvement of an individual's skills are important in generating a sense of pride and belonging in the community.